The 2015 table tennis season ended with an exciting show of medals for the Copyshop sponsored teams taking part in the DLP Adapted Bathrooms Isle of Man Table Tennis League
Well done to everyone who took part.
The Copyshop B team players, Adam Davies, Rob Sim and Vishal Patel won promotion to Division 1.
Adam also won the Fun Doubles: an eventful fun evening where an experienced Senior player is partnered with a Junior player to play against all other similar League teams.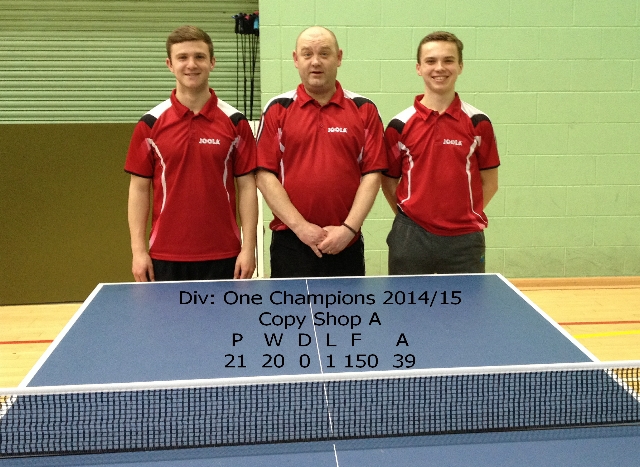 The Copyshop A team players, Jane Kneale, Ewan Watterson, Sean Drewry and Ronan McDonnell are winners of Division 1 again and remain undefeated since 2010.
Jane Kneale also won the Ladies Singles and the Mixed Doubles. Jane will also be representing the Isle of Man at the forthcoming Island Games in Jersey.
Sean Drewry had an outstanding season winning the League with his team, the Top 12 Junior and Senior Championships, the Mixed Doubles and the Harold Wilcox hard bat competition. Sean also won for the second successive year the Malcolm Looker Memorial Trophy.
Ronan McDonnell took some time off this season to concentrate on his studies but came back on a number of occasions to win the Divisional Championships.
Amongst the younger competitors, Freya Melvin – one of our much improved Juniors, won the Junior Girls Island Championship and Kitty Thomas – another much improved Junior – won the best Under 11 Girls competition.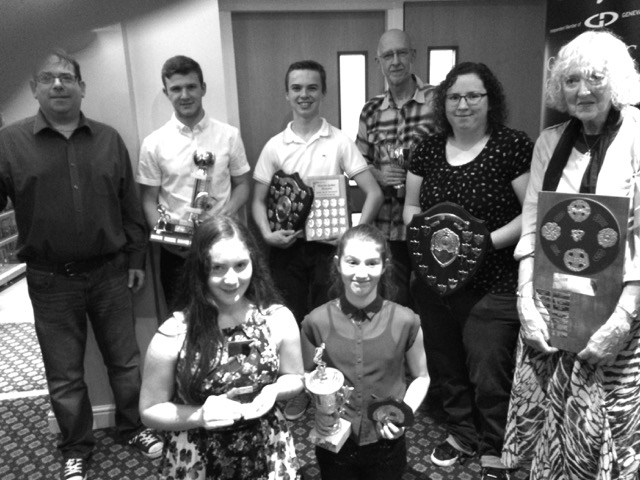 Pat Halliwell was this year's winner of the Gordon Baker Trophy for her contribution to table tennis. She is a very active 76 year old player and coach guiding the Juniors in the Copyshop E team and young players involved with the Manx Youth Games.